"I just sort of floated around, from, like, 14 on," he says. "Just...different places but basically the Bay Area. I've been in San Francisco for 10 years."


On his own since age 14? That's brutal.


"Well, I had an adoptive situation for a couple of years, so it wasn't like I was homeless. It wasn't very restrictive at all –– it was pretty casual." He laughs.


Since so much of You Can Have What You Want envelops like a fog, doesn't stick its face in yours 'cause it can't even see it, it comes off like a deliberate reaction against more hardcore music. Maybe he'd burned out on all that at a certain point.


"Yeah, that in some ways is pretty true," he says. "I was a skater when I was younger, and I never really related to most of the hardcore punk things most people were listening to. In some ways I felt like a lot of that stuff drove me to be, like, not in rock & roll bands. I'd always liked organic-sounding things, yet somehow I was trying to not do that. Now, I try to look at the guitars differently than hitting you over the head with it."


Quever has collaborated with a number of his pals' bands, including Cass McCombs, Casiotone for the Painfully Alone, the Skygreen Leopards and Vetiver. Recorded and arranged with help from Alex Scally of retro-dreamscapers Beach House, You Can Have What You Want boasts a distanced sonic quality that, like much of those bands' work, is critical to what Quever does.
<![if !vml]>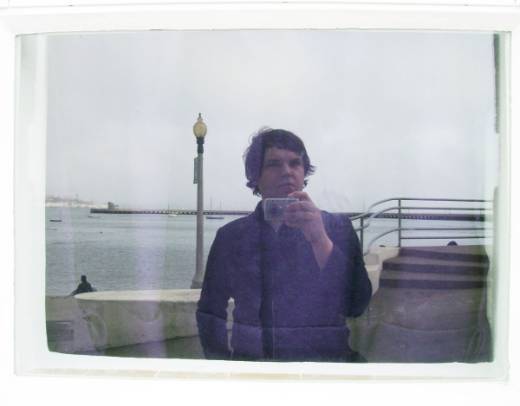 <![endif]>
This sound has a way of wrapping you in a blanket. It doesn't hit the ear hard; it chooses to seduce both in the instrumentation and the way it's mixed. A slack snare and Cure-like bass pluck make the loping groove on "Once We Walked in the Sunlight" a comfy bed for drowsy, plush, textural coats of organ and voice. Something akin to Air filtered through Magical Mystery Tour, this song's chords are Euro, not American, unclichéd, inverting the music's effect with unexpected bass lines.


Quever's sound is languid, and it drenches the tunes and spills over onto the counter. In "A Dictator's Lament," with its groovy '60s teenbeat and squirrely tremolo organ, his breathy coo is bathed in reverb, as if he's a tiny figure in one of those cavernous, old recording studios of yore (which he isn't; he's in his living room, surrounded by loads of vintage analog gear). His paradoxically epic sound isn't dominated by a big-ass rhythm section; the bass and drums are thinnish, to propel, not to hector.


In "The Machine Will Tell Us So" and most everywhere else on the album, it's Quever's discovery of certain vintage-organ sounds that ties things together and comes the closest to giving it a defining character. Those would be an old Hammond B3, or maybe one of those cheapo Lowreys, which could take your parents back to fond reminiscing about the Zombies (as might the hurt in Quever's distinctly Colin Blunstone-ish voice), or, say, Brian Auger or Procol Harum, perhaps. Shimmering live strings form a backdrop to the simple organ parts; interestingly, in "A Peculiar Hallelujah," these live strings are so generations-removed from the source that one naturally assumes he's playing string synths.


Quever doesn't reveal a lot about himself in casual conversation but opens up within his music, which he's happy to attempt to describe.


"It feels honest," he says. "It's not a put-on. It's very scary, 'cause I have nothing to hide behind. There's no concept beyond me trying to make something I think is great. And that's a precarious position to put yourself in."