The Zombies at Ace Hotel, April 29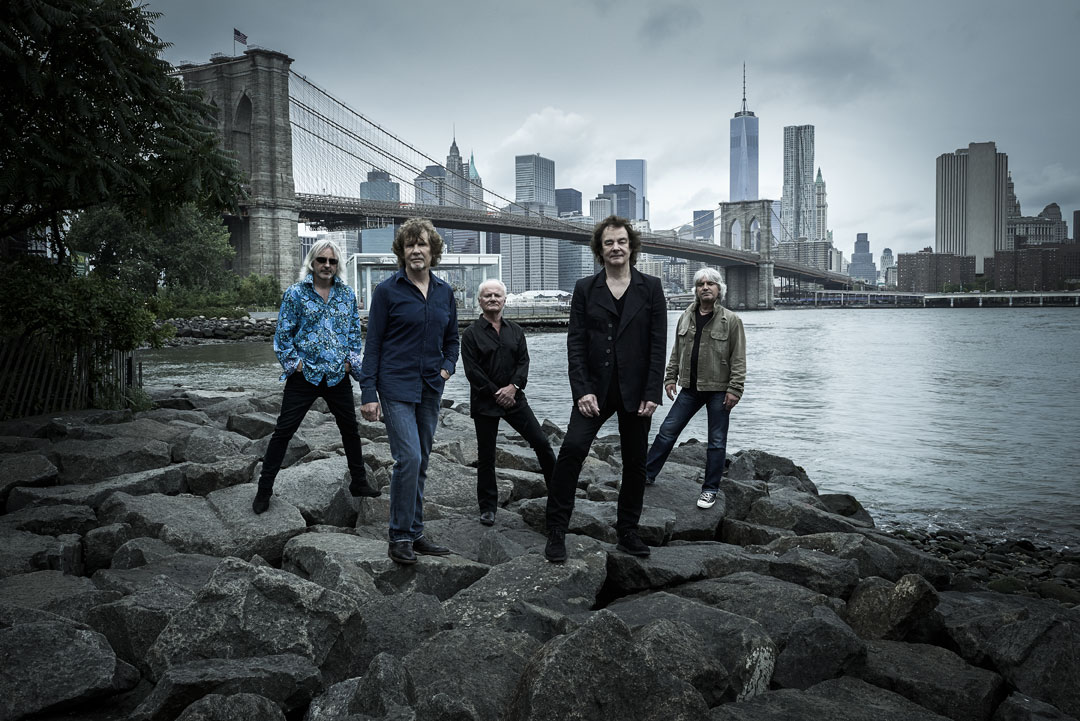 photo: Andrew Eccles
Interesting how these things work: Via my 14-year-old son's quite rabid fandom, I've recently had the pure pop pleasure of rediscovering –– and gaining deep respect for –– the utter magic of the English beat group the Zombies. We most of us know the Zombies as that coolly jazz-inflected rock combo who graced the charts back in the '60s with sublimely different ditties such as "She's Not There," "Tell Her No," "Leave Me Be" and "Time of the Season," all crooned whispery out by lead vocalist Colin Blunstone while his mate Rod Argent peeled off the whip-smart organ solos and ornaments. That distinctive breathy voice and, in a pop framework anyway, rather sophisticated keyboard shadings were two obvious things that set this particular crew apart, but then thinking about it now I realize it was something a little bit more important that makes this band so essential. It's called great songcraft.
So my wee shaver Shogo got the band's Zombie Heaven box set that came out on Big Beat Records a few years ago, and there's been little else heard 'round the house for several months now. This has been a revelatory experience: Re that aforementioned art and craft of real quality songwriting, in track after track this inadequately heralded band reveals that all along they genuinely did have the very rare knack for composing addictively toetapping tunes that worked their musical mysteries within a very gently boundary-pushing context, I mean all their stuff contained at least some kind of very non-pop-cliché twist, whether an oddly skewed harmonic tinge on the chorus or subtly off-center melodic line or generally complex emotional air –– a sweet modernity, in other words.
The band, turns out, was much more of an American success than a British one, though they charted a few there, too. And they weren't around all that long in their initial stage, doing just two albums, the second of which, Odessey And Oracle, was actually released after they'd given up the ghost and called it a day. Anyway, time marched on and we all somehow survived the intervening Zombie-free years, but when Argent and Blunstone decided to reconvene the band a few years ago and start recording and playing dates, it was a very wise decision because we fans get to hear and possibly even learn from the evolution of the Argent-Blunstone songcrafting team, which sounds highly relevant on their excellent recent album Still Got That Hunger.
The Zombies have regrouped their classic lineup for this tour celebrating the 50th anniversary of their masterpiece Odessey And Oracle.
–– John Payne