The Nels Cline of Western Civilization
The Nels Cline Singers | Macroscope
(Mack Avenue)


Medeski, Martin & Wood + Nels Cline | The Woodstock Sessions Vol. 2

(Woodstock Sessions)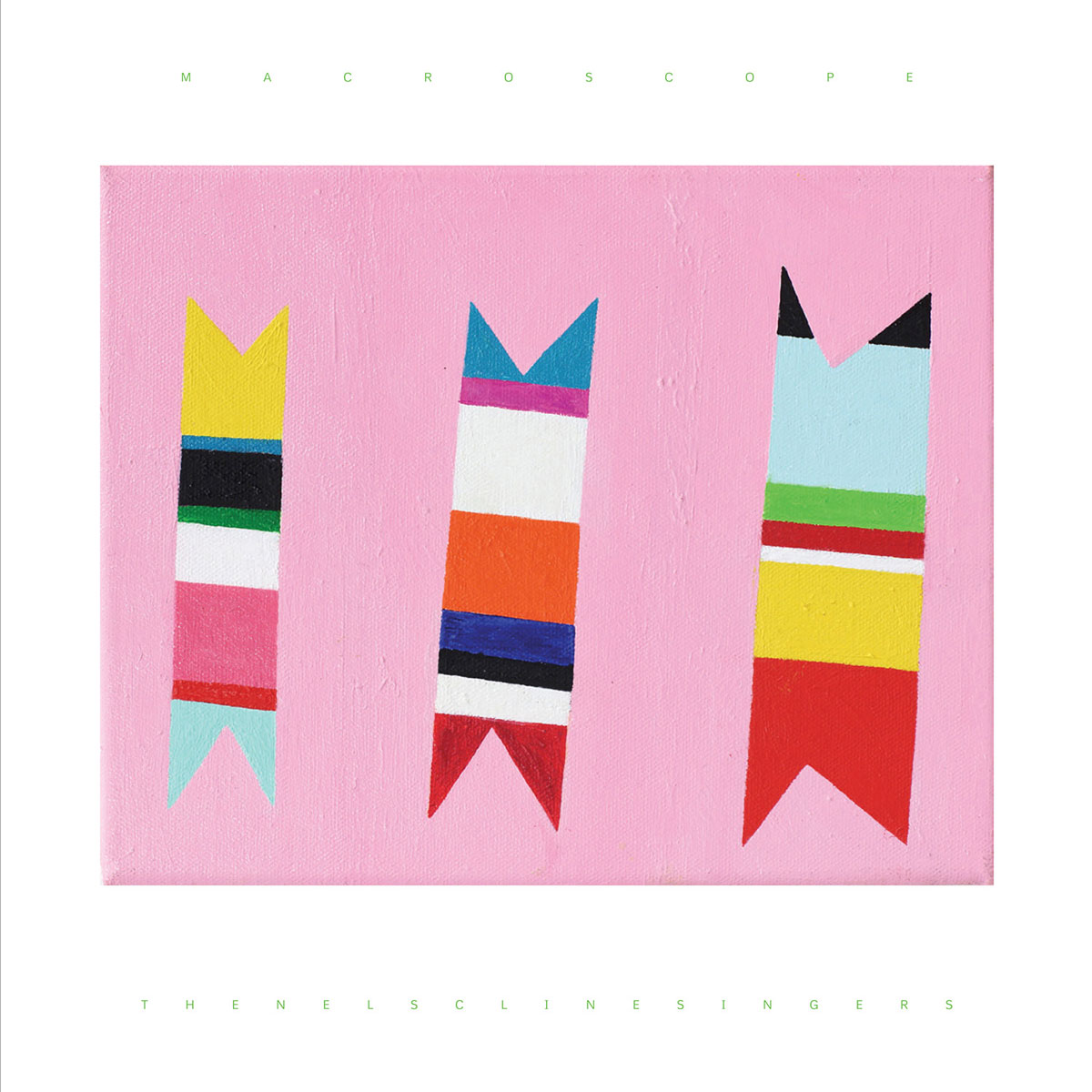 Come get your fill of the ever-enlightening and prodigious (but not too so) ax god Nels Cline, who true to form has two new albums out that speak brilliantly of this guitar visionary's scope, skills and primo, yes, taste. Why bring something as subjective and nebulous as "taste" into it? Because it still matters. In Cline's case, you hear over and again how he brings such a wide palette of musical stimuli and technical deviltry to bear on his diverse projects that it'd be all too easy for him to trivialize the proceedings with superficial craft. His often fiery and always fiercely inventive playing is as marked by intelligent restraint as it is by displays of showy mastery, in other words. In the context of The Nels Cline Singers, Cline does his thing in an utterly smoking electric set alongside bassist Trevor Dunn and drummer Scott Amendola. Lucid, explosive and hair-trigger-fine interplay among the trio characterizes their Mahavishnu-esque sprawls across tracks that comment on genre-specific styles such as Brazilian bossa and somewhat traddysmoky lounge bebopping stuff, but more often sprays the face with hairily electric rock and punked-out garage-band screech and howl. (And note that the normally all-instrumental Nels Cline Singers do feature Cline on some passable vocalise on this release.) Offering choice textural depth and presumably valuable oblique strategies are guests Yuka C. Honda of Cibo Matto on keyboards, along with Cyro Baptista (John Zorn) and Josh Jones (Don Cherry) on percussion and Zeena Parkins (Björk, Fred Frith) on electric harp.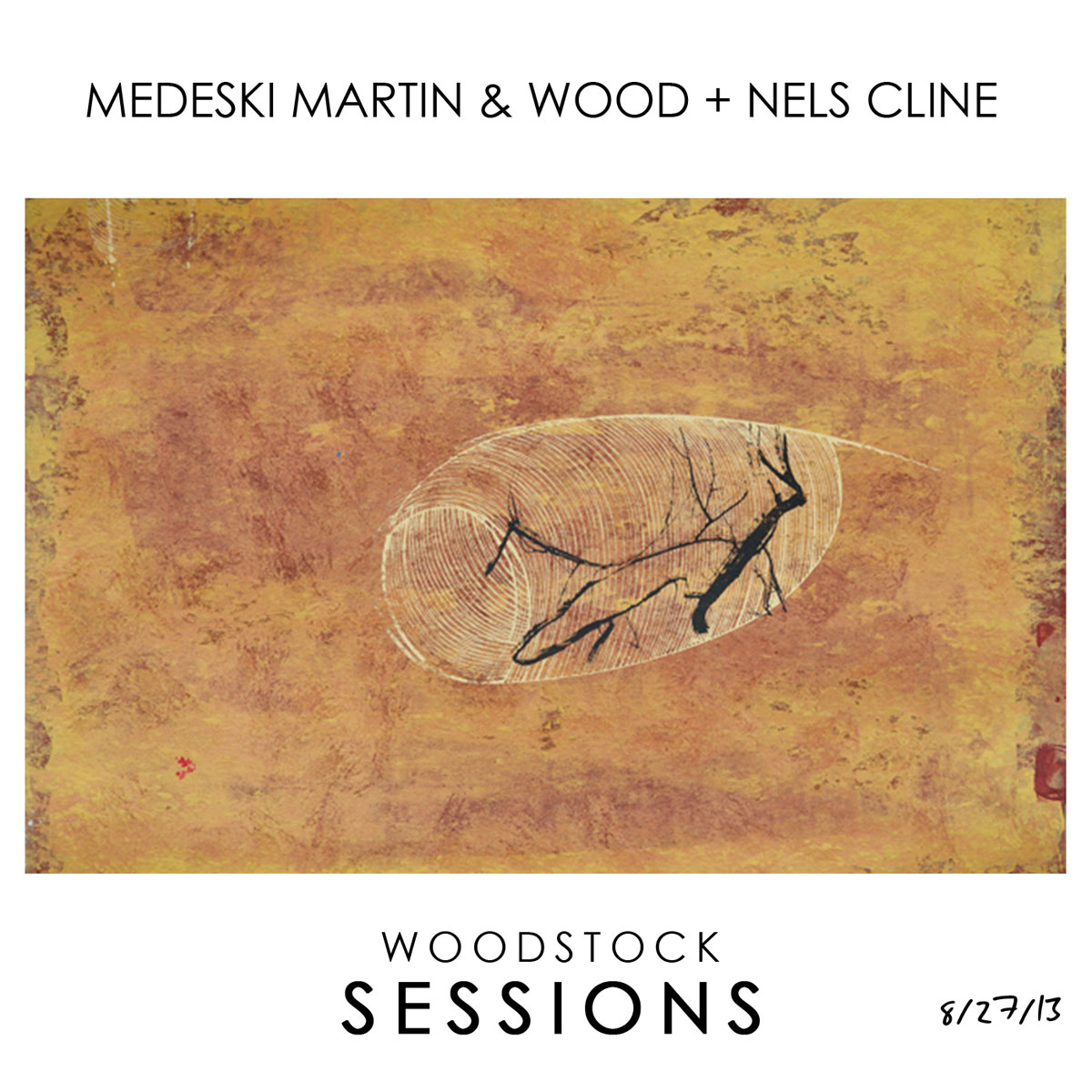 Cline continually hits the music from unexpected slants, often exploded-viewing a single song into several songs, and, when happily discovering a fissure of sound to dive into, he knows when to yank himself out of it again. You can hear him do this repeatedly on the fascinating new The Woodstock Sessions Vol. 2, wherein Cline seems to bring out the like-minded best in Medeski, Martin and Wood. Their collaboration –– it's a set recorded live then edited/tinkered with post- –– is a slightly more jammy affair that runs the gamut from out 'n' outer freeform avant scree to head-in-the-clouds funk lopes to electronified modern jazz and, good god, these gorgeous minimal haikus of all and none of the above. Drummer Billy Martin tumbles John French-like all over his kit but just as much simply thumps heavily/unfussily in supportive weaving with organ/electronics man John Medeski, whose interesting choice of high, whining, overdriven tones produces a literal head-skewing when bouncing off Cline's billion-angled harmonic/textural counterpoints, and, crucially, whose close-listening sensitivity to the other two players creates an overall effect of entirely new musical genres being born right there on the spot.
It's all counterpoint, is what it is. Nels Cline is not just a technically gifted guitar player and a pro and all that, he's an artist whose inspired attitude about music's endless potential for surprise will always stir the great stuff in the artists he plays with.
–– John Payne
Nels Cline, Trevor Dunn, Scott Amendola and Yuka C. Honda perform at Largo in Los Angeles on May 8.