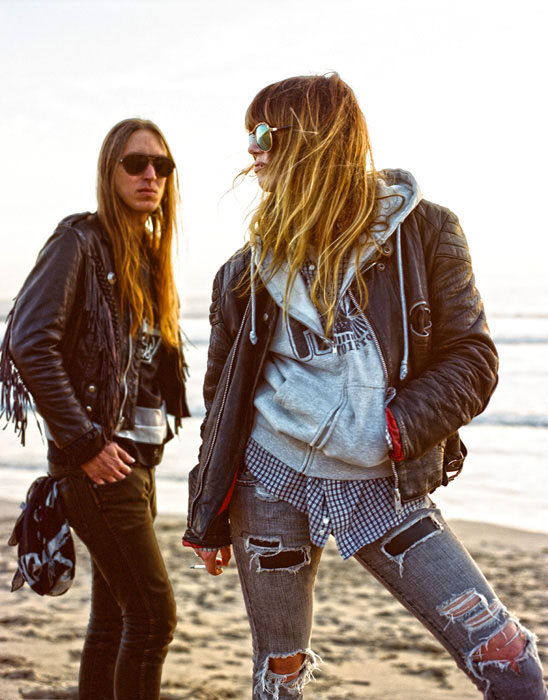 Garbage Pail Kids
Black Bananas / Rad Times Xpress IV (Drag City)
Call it Opposition Rock: Black Bananas bring Rad Times, an electro-metal-punk-pop-dub-psych-softrock gorging dense and thick and chaotic and claustrophobic with sonic screech. The band, which blew up from the ashes of singer Jennifer Herrema's RTX, which had segued out of Herrema's blues-rock-metal-skewering Royal Trux, has a vanload of experience recycling pop-culture garbage. Now it's time to up their game.
"It seemed like we had taken it one step further than RTX and might as well re-christen the project," says Herrema. "It's kinda like you're a senior and not a freshman anymore. Renaming the band makes it easier for people to remember it, knowhumsayin?"
Recorded in the Huntington Beach, CA studio not too far from Herrema's fave surfing spot, Rad Times is a concept, sort of, where the pop trash gets dumped out, jumbled around in novel combinations and kickbooted back out into the smog. With "Hot Stupid" you get a mysterious mélange of electro and headbanger rock and twining '70s Heart/Boston guitars. Heavily riffing ditties like "Foxy Playground" and "My House" flair their long hair, but then "TV Trouble" and "Acid Song" bubble over with '70s pop rock guitars, with the Eagles and "Brother Louie" jostling for attention, and "Do It" sports shades of the Gap Band's "You Dropped a Bomb on Me."
A significant portion of the approximately three tons of pop-rubbish DNA compressed into Rad Times finds its source in the funky stuff Herrema absorbed growing up in Southeast DC, USA.
"There were no white people anywhere near where I lived," she says. "I was surrounded by the Junk Yard Band, Experience Unlimited, Rare Essence. That is what you would hear all day everyday. Curtis Blow, and Chuck Brown ­­–– yeah, Chuck Brown was fuckin' dope too. It was just all the freaky funk masters."
At any rate, with all these bizarre blends happening mostly at the same time all over Rad Times, rarely do you get a clear sense of where the band is coming from, and that's just a very, very good thing. And don't sweat what to call it, 'cause Herrema's just done it for you: Black Bananas, she says, "is making future sounds for the future party."
"It's like melding a lot of influences and not having them just sound retro, making it into something that becomes a whole in and of itself and defines something new." She laughs, "Then again, it all goes back to watching TV. It's always on, like white noise, a weird kind of static."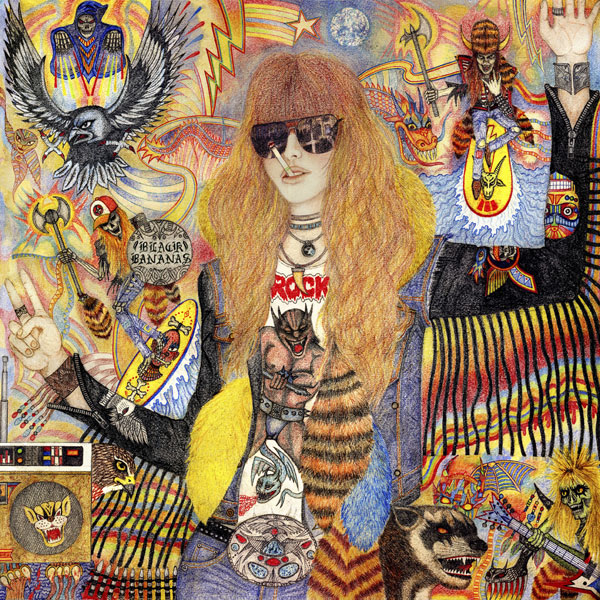 <![endif]--><![if !vml]>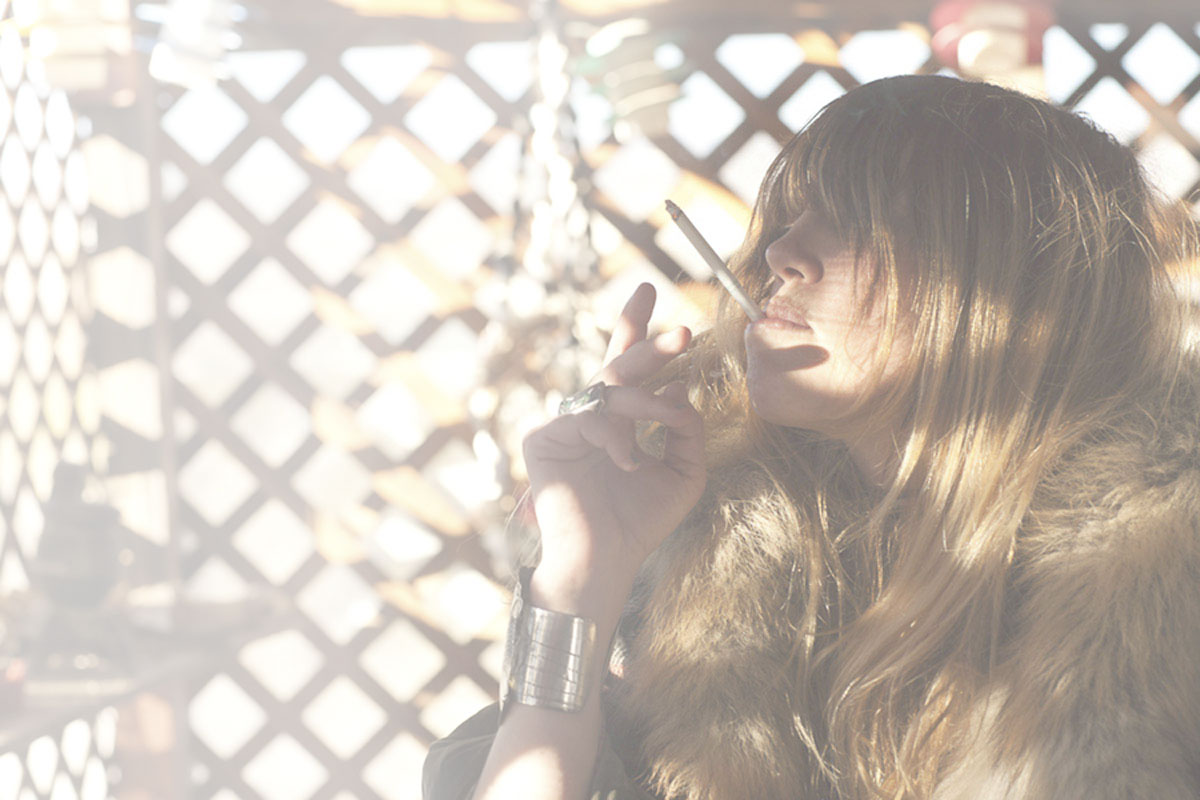 <![endif]>