<![if !vml]><![endif]>
Lowrider Ergo Sum
The code and creed of the Ranfla tribe
To ride very low in a very fine car is a need, a statement and an homage that goes a long way back –– back even you might say to 18th-century Spain, when Goya's paintings depicted the varied grandeurs and extreme attitudes of what were then called the majos, today's machos. The majo was a young man obsessed with honor, the defense of which entailed an overt expression of peacock style in his manner of dress and in his accouterments.

The majo lived by a code dating back even further, to Spanish-Moorish culture. The code, rooted in Roman Catholicism's basic requirement of punishment for crimes committed against the self or friends of the self, said that thou shalt not take what is mine (a woman, perhaps), thou shalt suffer dire consequences if you do (a knife wound –– and the plaintiff shall acquire a more devastating frock coat), and these intense clothes I'm wearing indicate that I'm not a man to be trifled with.

For a certain portion of humanity, located here in Southern California and increasingly across the country and around the world, the code hasn't changed all that much these last few hundred years, though the modes of its expression have. I'm talking about lowrider culture, majo's descendant, a self-contained, self-generated and codified system of beliefs, values, rewards and punishments, with its very own form of artistic expression to honor it.

Ranfla is how the homies refer to their tricked-out rides. You've seen them bouncing Saturday nights down Whittier Boulevard, around Elysian Park on a picnic Sunday, here, there 'n' everywhere in East L.A., Montebello, Pico Rivera, out in San Berdoo, Chino and Riverside –– anywhere (almost) with large populations of Latinos (more specifically Mexican-Americans) and those drawn to the aesthetics of Latino culture.

"It's called style –– you wouldn't understand." Thus some suave guy in an old movie once put an inquiring lady down. Cold. Definitive. That about sums up the appeal of the major lowrider convention put on by Blvd magazine at the Sports Arena the first weekend in November. A friendly, familylike affair with nevertheless a satisfying hint of threat clogging up the air, the event catered to those who know, aficionados; the main vibe was like "Feel free to ask. But if you do need to ask, maybe you don't belong."

And that's fair. As for who does belong, lowrider society seems open to anyone with the will to be down with it. Not too surprisingly, the first thing I saw on entering the outside display area was racks filled with Japanese lowrider magazines, featuring their very own bonita chica-chans in bikinis, draped all nastee 'cross their homeboys' ranflas. Scattered about the lot too were homies representing such faraway exotic locales as Sweden, Germany and England, sporting that kinda glazed look of car-lust, feverishly taking notes.

You just have to imagine: row upon row of the most utterly fantastic kustom machines ever assembled, proudly representing such crews as Club Techniques Inland Empire, Shotcallers South Califas, Club Klique, Club Dukes, Strictly Family, Club Forever, Clown 'N, Dynasty Club Inland Empire. Each club has its own variety of preferred rides with which to recombine and redefine. And while almost any car has the potential to assume a real primo lowrider attitude (mini-trucks and larger flatbeds have been on the rise in recent years; I even saw a lowrider SUV in El Monte the other day), there are several ultimate classics in the lowrider world, and they would be: the Olds Cutlass; the Rivi (Riviera), almost any year; and most especially choice, the '63 or '64 Impala.
<![if !vml]>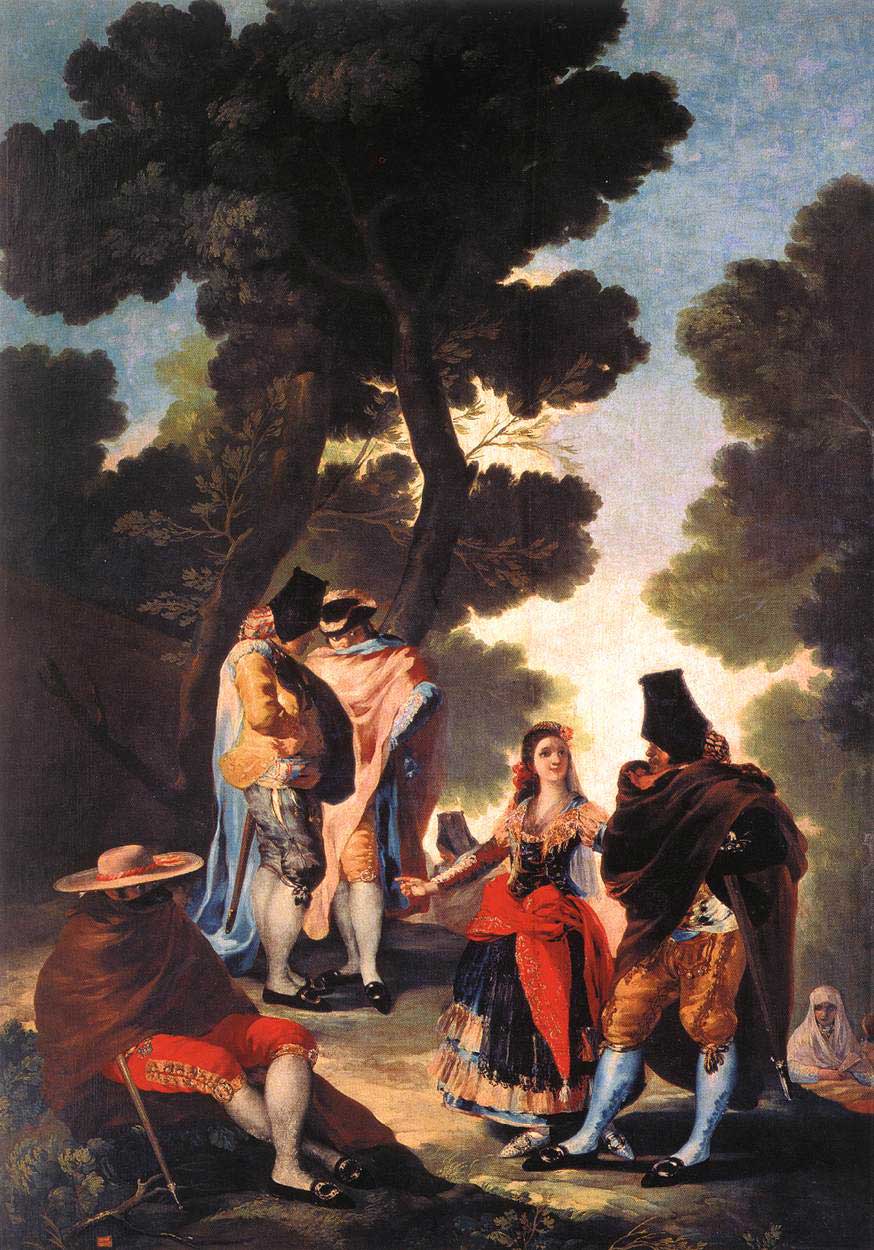 <![endif]>
These cars, strangely, are often not themselves anymore, not after having been completely dismantled, each and every part –– from the tires to the suspension to the body itself to the seats, windows and steering wheel –– replaced with something far, far better or lavishly refashioned to satisfy the owner's highly personal artistic vision. Eventually, you'll have a ranfla that fairly drips testosterone. And you are invited to inspect its every pore; indeed, that is almost the ranfla's raison d'etre. That's "almost," because a ranfla's reason for being is the homie's need to say "I am."

I am. Sounds just like me and you. Yes, you are invited, in fact impelled, to look at the ranfla, and to express your admiration. You are not, however, invited to touch. Interesting thing about the cars at the Blvd show is that all of them do appear to be genuine works of art, but in a pinch each could conceivably make the emergency run to the hospital or maybe Jack in the Box. (That is, they're drivable but not street legal, strictly speaking; also, you wouldn't want to risk theft or vandalism parking your work of art at Kmart, for example.)

And now let's play the pointy-head art crit and mention the fascinating phenomenon of people devoting hundreds of hours and their most pitched, purple passions to turning a piece of utilitarian equipment into a virtually functionless hunk of visual splendor. Why would someone do that? You don't ask why.

Meanwhile, inside the Sports Arena, they're bouncing. This is where cars compete to see which one can, with the aid of sophisticated hydraulic equipment, thump and fly off the ground to ultimate height. This height is measured by crews with scaffoldlike measuring frames, and the winner will also have reached his winning height by resting his bumper on the floor, jutting the hood of his car proudly toward the planets. The massive hydraulic systems installed in the back of the lowrider cars were originally used to raise and lower the ranfla on the street according to the proximity of the police, who'd issue citations to those incorrigible homeboys 'n' girls riding too low to be respectable. But in these systems' increasing power homies discovered the art and sport of bouncing for height (which is reminiscent of some ancient Scottish Highlands game, couldn't say why) and suaveness –– lowrider cars can actually dance, too, by way of these hydraulic manipulations, solo funky bump 'n' swang or choreographed shit by an entire crew! Kinda scary. Totally hilarious. And back on the fine-art tip, conceptually it's really something to witness how, as the cars bounce higher and come down harder, many of them get simply trashed in the process –– wheels bend in and fly off, fenders pop out, windows shatter, engines pour smoke. This is some exciting nihilism: Beautiful things built for the purpose of putting their very survival at risk.

Your ranfla at one time should've had a name, such as "Gypsy Rose," the original Chico and the Man lowrider on display here at the Sports Arena (over 1,000 painted roses and a cocktail bar in the back). In the old days it would've been, like, "My Cherry Amour," "Little Red Rooster" (my casper bro Matt's '57 Ford, red w/ spiderwebbing, 45 rpm record player and VibraSonic sound system); you'd see a thousand rides called "Moody Blue." And this is another story, but then there was my debonair friend Eddie's classy "Van Gina." (His girlfriend refused to ride in it.)

Life goes on (slowly); car clubs even have Web sites now (OGrider.com, Truucha.com). These days you don't have to name your ride, but it's still a nice touch: "More Ta Bounce," "Foreplay," "Forever Rollin." Outside, a lot of the really vintage rides still make the effort: "Touch of Love" is a '58 Chevy wagon, purple, with angels 'n' fine ladies painted on the front; "Illustrious" is a niiice '70 Monte Carlo, black, clean lines, no fuss; there's a '50 Chevy Deluxe cab truck called "Gold Rush"; a '48 orange-sparkle Chevy, "Blvd Bomber." I notice a lot of guys in wheelchairs here today. Sad, maybe, but you oughta see their eyes light up when they gaze at these cars. I imagine them imagining their glory days. I imagine myself bumpin' down the boulevard in my very own custom ride: "Winds of Change" or some corny shit engraved on the windows –– no hoody rat, just another American dreamer on top of the game –– and other wicked-ass forms of Cali swangin. (Can't front, but I can dream.) It's a tribe thing.

Best be bumpin your ride, homie. You may want to practice the lowrider riding style in your 2001 gray Volvo. Try to picture that your steering wheel is either 10 times too big or too small, and made of gold-plated chain or covered with butterscotch fur. Look around you and check your Volvo ranfla, with its completely orange or leopard-skin fuzz-lined walls and ceiling –– the "wall-to-wall pussy" stylee –– looking good, man. You are riding low, very, very low.